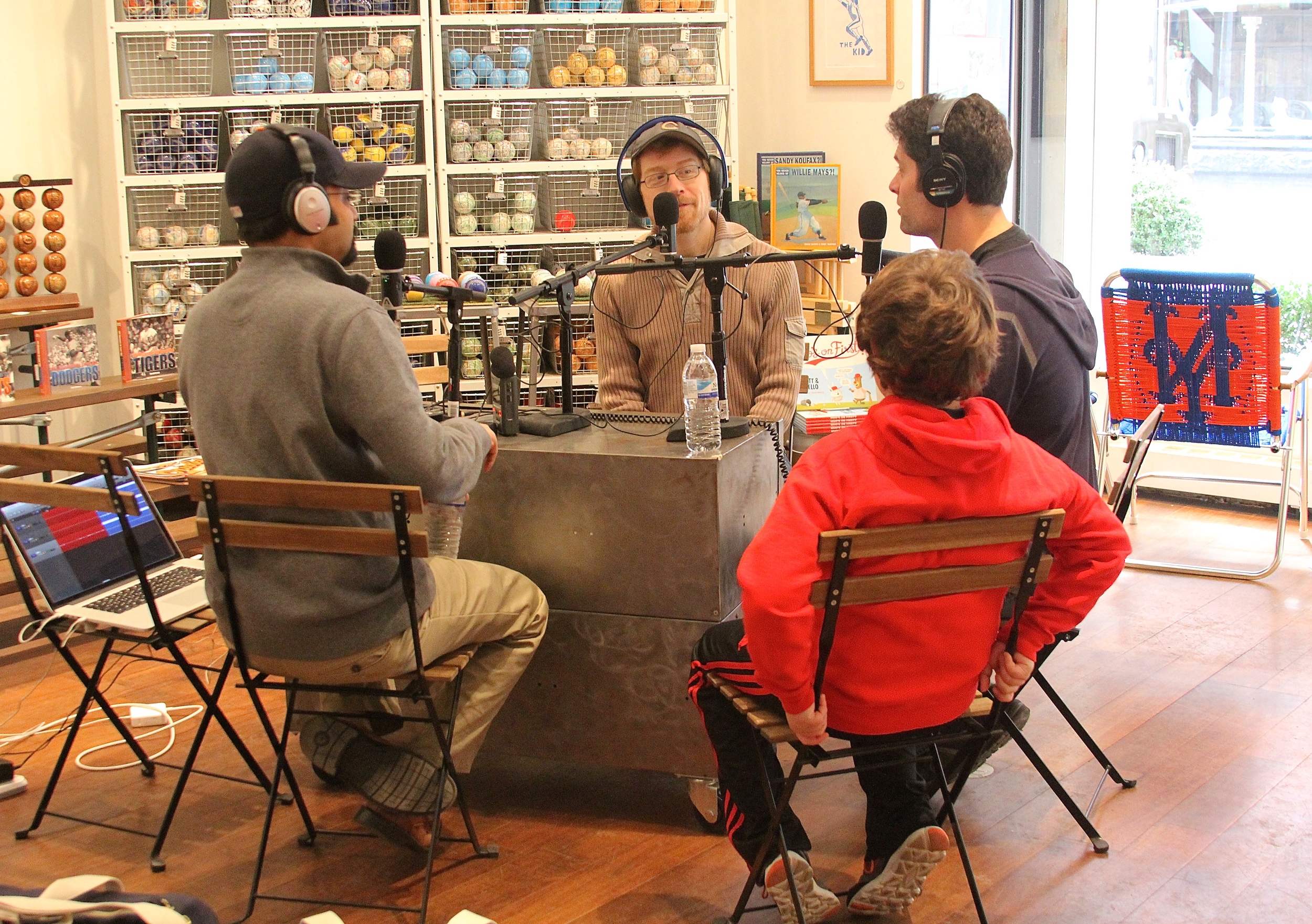 Show Notes
Tom Kitt is our guest today in the Clubhouse.
2:39 Tom's first Yankee game was on October 2, 1982.
3:00 Don Mattingly, or "Donnie Baseball" played his entire career with the Yankees. He won the MVP in 1985 and was Tom's favorite player growing up.
4:20 The Yankees were not a great ball club during Tom's childhood. They won some games, however the World Series trophy alluded them throughout the '80s and half of the '90s. In 1996, The Yankees won the first of four World Series championships in five years.
6:56 The Yankees of the '80s and '90s made a habit out of trading away young talent while signing aging superstars. Tom mentions Don Drabek (won a Cy Young Award with the Pirates), Jay Buhner (All-Star, Gold Glove winning, Mariners Hall of Famer), JT Snow (six time Gold Glove winner) and Hal Morris (World Series Champ and brother-in-law to Mr. Anthony Rapp) just to name a few.
10:10 On June 22, 2002, Cardinals starting pitcher Darryl Kile died of a heart attack. The Cardinals/Cubs game scheduled that day was canceled. The Cubs catcher Joe Girardi - the current manager of the Yankees - made the heart wrenching announcement to the crowd at Wrigley.
11:20 Tom surprises Muneesh with the revelation that his father Howard Kitt was a Minor League pitcher in the Yankees system!
13:54 In 1961, Roger Maris and Mickey Mantle battled each other to see who would break Babe Ruth's legendary record of hitting 60 home runs in a single season. Maris would end up hitting 61. If you do not know the wild story behind the 1961 Yankees season, we highly recommend you check out the movie 61*.
14:44 Brien Taylor was a highly touted amateur pitcher. He never made the big leagues. Read the amazing oral history of this failed prospect here
15:04 Not to be outdone, Clint Barmes injured himself by carrying deer meat and Joel Zumya throwing out his arm playing Guitar Hero.
18:00 Ed Whitson played only two years in the Bronx, but they were memorable for Tom.
21:49 Satchel Paige is a name you all should know.
24:38 In 2004 the Red Sox came back from a 3-0 hole in the ALCS to win four consecutive games against the Yankees. They went on to win their first World Series since 1918. Sorry Tom.
25:29 In 2001 the Yankees lost the World Series to the Arizona Diamondbacks. It was an emotional series being played weeks after the tragedy on September 11, 2001.
29:40 In game three of the 2001 World Series, then President George W. Bush threw a strike down the middle for the ceremonial first pitch. Click here to relive that moment and hear what Derek Jeter had to say to the President before stepping on the mound.
31:52 Please visit the Bergino Baseball Clubhouse the next time you are in NYC.
32:19 2003 ALCS brawl featuring Pedro Martinez vs. Don Zimmer
26:45 Sadly, the story Tom tells here is simply another baseball myth that will most likely be told for generations. Here are the many variations of what we all wish was a true story.
For guest ideas, baseball stories or just to say hello, please email us at clubhousepocast@gmail.com
Seriously, go buy something from the Bergino Baseball Clubhouse. And visit the store the next time you are in NYC. When you stop in, make sure to mention the podcast to get a free bag tag with any purchase.
Subscribe to the show in iTunes. Leave us a five star review and leave a comment telling us what your favorite ballpark is. We will read our favorites on the show.
Follow the show on twitter @ClubhousePod
In 2013, Muneesh drove 17,000 miles in 95 days to watch a ball game at all 30 MLB stadiums. To read write-ups, see photos and hear interviews with fans at all 30 parks, please visit roundingthird.net
Email the show at clubhousepocast@gmail.com
Follow us @roundingthirdMJ and @AlbinoKid
Have an awesome week!