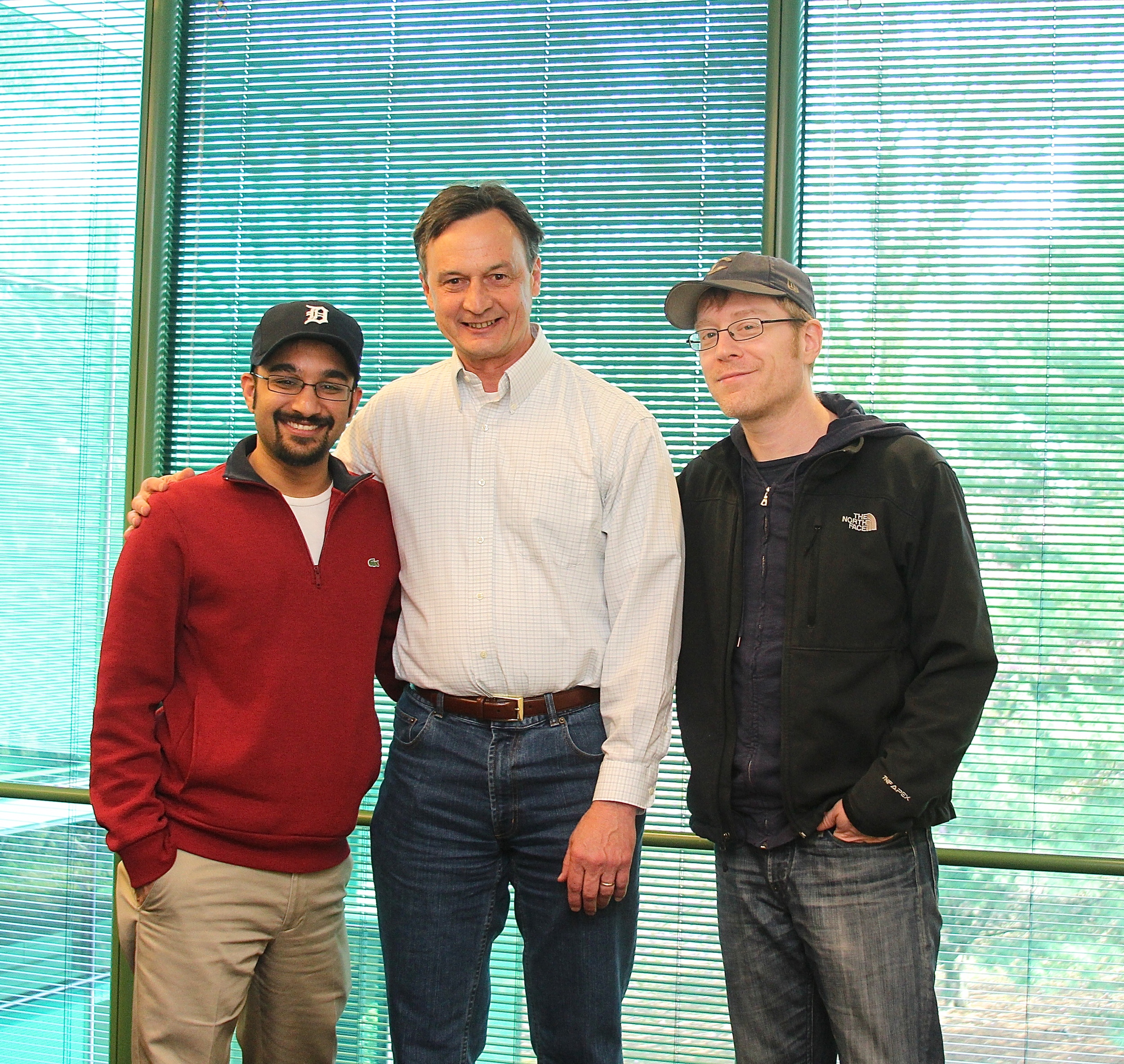 Show Notes
Charles Scheeler is our guest today in the Clubhouse.
2:10 Charles was lucky enough to witness his Orioles make four trips to the World Series before he turned 14. The O's represented the American League in the 1966, 1969, 1970 and 1971 Fall Classic. The O's would win two of four (losing in 1969 to the Miracle Mets and 1971 to the Pittsburgh Pirates) cementing their place in Charles' heart forever. They would add one more ring to their collection in 1983.
2:58 Anthony brings up the divisional playoffs. In 1969, the AL and the NL created divisions within their respective leagues. To learn more about the history of Major League Baseball's playoff format, click here.
3:34 Muneesh may not want to talk about it, but former Tigers pitcher Denny McLain was convicted of embezzlement.
4:22 Charles impresses Muneesh and Anthony with his recall of Orioles history. The four pitchers to win 20 games in 1971 were Jim Palmer, Pat Dobson, Dave McNally, and Mike Cuellar.
7:28 The "Greg Maddux" is when a pitcher throws a complete game shutout, while using less than 100 pitches. It is named after Hall of Fame pitcher Greg Maddux, who was incredibly efficient.
8:35 In 2013, Muneesh drove 17,000 miles in 95 days to watch a live ballgame at all 30 MLB parks. Read all about his travels at roundingthird.net
12:24 Despite their home field being built in 1996, the Atlanta Braves have decided it is time for a new ballpark. In 2017, they will open the doors to their new stadium in Cobb County. Muneesh is not happy with this, as Turner Field was one of the most fun stadiums that he visited.
13:37 During the 1993 Home Run Derby, then Seattle Mariner, Ken Griffey Jr. hit the ball off of the warehouse beyond the right field wall at Camden Yards.
19:25 In Game Seven of the 2014 World Series, Alex Gordon of the Kansas City Royals came up to the plate with two outs in the bottom of the ninth with his team losing by one run. He hit a scorcher to left-center field which got by Giants center fielder Gregor Blanco. With the tying run just 90 feet away from home plate, the Royals could not get the job done.
23:20 During the 2014 off-season, free agent pitcher - and former Detroit Tiger - Max Scherzer signed a $210 million contract with the Washington Nationals to be paid through 2028.
23:40 For photos of Anthony and Muneesh's trip to Nationals Park and Camden Yards, click here.
24:18 The "little league home run" referenced by Muneesh.
31:00 Here is the box score of the game Anthony and Muneesh attended at Nationals Park.
36:20 Here is the box score of the game Anthony and Muneesh attended at Oriole Park at Camden Yards.
For guest ideas, baseball stories or just to say hello, please email us at clubhousepocast@gmail.com
Seriously, go buy something from the Bergino Baseball Clubhouse. And visit the store the next time you are in NYC. When you stop in, make sure to mention the podcast to get a free bag tag with any purchase.
Subscribe to the show in iTunes. Leave us a five star review and leave a comment telling us what your favorite ballpark is. We will read our favorites on the show.
Follow the show on twitter @ClubhousePod
In 2013, Muneesh drove 17,000 miles in 95 days to watch a ball game at all 30 MLB stadiums. To read write-ups, see photos and hear interviews with fans at all 30 parks, please visit roundingthird.net
Email the show at clubhousepocast@gmail.com
Follow us @roundingthirdMJ and @AlbinoKid
Have an awesome week!