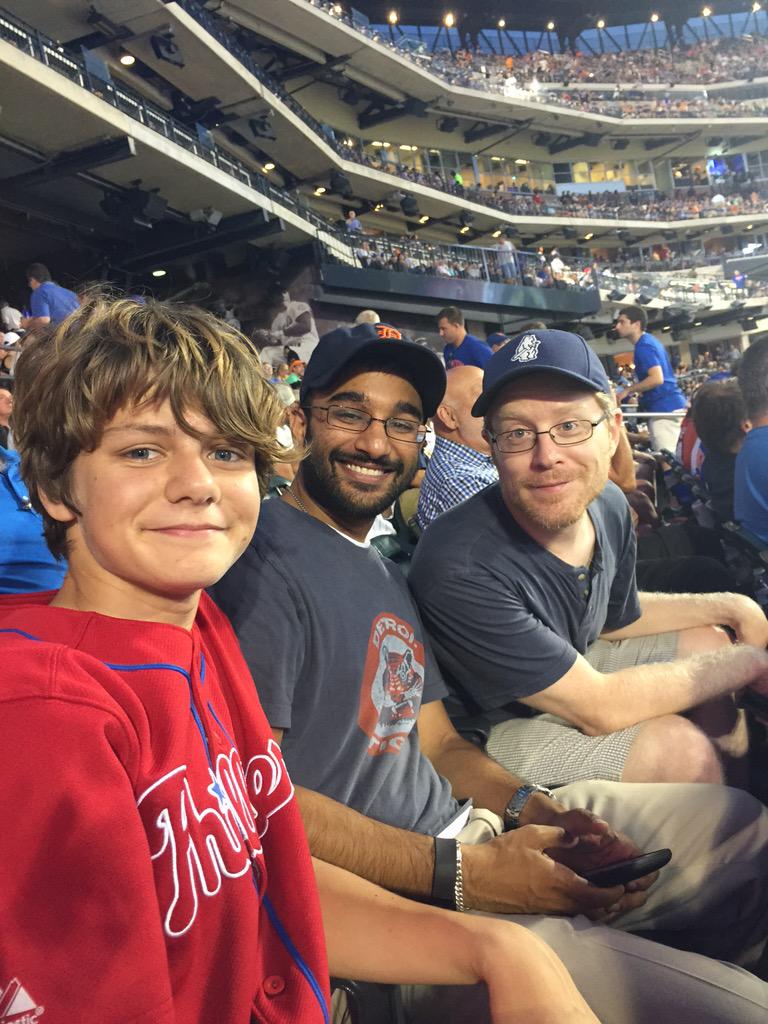 Show Notes
Ty Simpkins is our guest in The Clubhouse today.
You can follow Ty on Twitter @TYSIMPKINSactor
Check out his Facebook page here.
4:20 Ryan Howard was Ty's favorite player growing up. At one point, Howard looked like he was going to be a lock for the Hall of Fame. Unfortunately, injuries and an increase in defensive shifts have stood in his way.
4:30 In 2008, Ty's Philadelphia Phillies won the World Series.
6:45 The tradition of throwing the opposing team's home run back on to the field is ridiculous. Ty, Muneesh and Anthony all agree that if you catch a ball, you should keep the ball.
9:00 Ruben Tejada hit an inside the park home run at the game Ty, Muneesh and Anthony attended. The most exciting play is all of sports!!!
Muneesh has a 2016 Baseball Stadium Wall Calendar for sale. It makes the perfect gift! You can order it here! Make sure you send in your trivia questions to clubhousepocast@gmail.com or on Twitter @ClubhousePod and you may win a signed copy of the calendar!
Check out our archives for other great guests like the lawyer who cleaned up baseball Charles Scheeler!
For guest ideas, baseball stories or just to say hello, please email us at clubhousepocast@gmail.com
Subscribe to the show in iTunes. Leave us a five star review and leave a comment telling us what your favorite ballpark is. We will read our favorites on the show.
Follow the show on twitter @ClubhousePod
Seriously, go buy something from the Bergino Baseball Clubhouse. And visit the store the next time you are in NYC. When you stop in, make sure to mention the podcast to get a free bag tag with any purchase.
In 2013, Muneesh drove 17,000 miles in 95 days to watch a ball game at all 30 MLB stadiums. To read write-ups, see photos and hear interviews with fans at all 30 parks, please visit roundingthird.net
Follow us @roundingthirdMJ and @AlbinoKid
Have an awesome week!