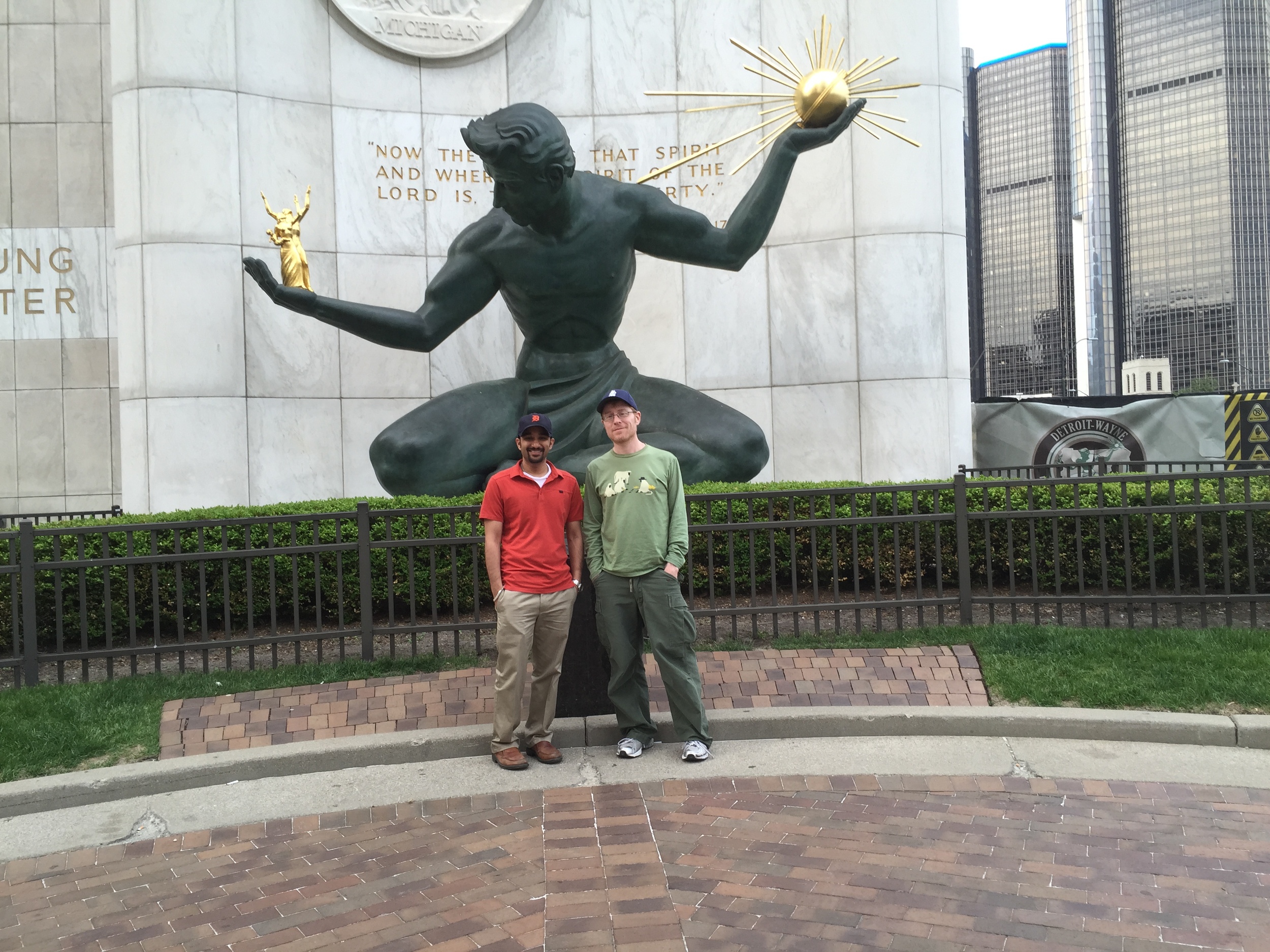 Show Notes
No guest this week. Anthony and Muneesh continue their stadium tour as they drive to Cleveland. Check out Episode 8 and Episode 9 to follow along with the tour.
Click here for highlights of their game at Comerica Park in Detroit.
2:00 Muneesh is excited to head back to Progressive Field. In 2013, he drove 17,000 miles in 95 days to watch a game at all 30 MLB parks. Click here to read his thoughts on the Indians home ballpark.
13:25 Check out the photo gallery above to see Muneesh and Anthony hanging out with the Spirit of Detroit.
19:05 Let us know your favorite baseball movies. You can tweet us @ClubhousePod or email us at Clubhousepodcast@gmail.com.
19:40 Anthony and Muneesh discuss the best baseball movies of all time. The source for their list can be found here.
42:23 61* is a phenomenally well made baseball movie. The press and the fans put Roger Maris through hell for beating the Babe's single-season home run record. Director Billy Crystal put a tremendous amount of work into ensuring the historical accuracy of this picture.
44:54 Tommy Lee Jones played Tyrus Raymond Cobb brilliantly in the 1994 film Cobb.
45:10 Rookie of the Year and Little Big League are engrained in the memories of a generation baseball fans.
46:25 Moneyball is a film that the whole family can enjoy. You don't need to be a baseball nerd to understand the plight of the small market Athletics. You may need to be a bit more of a baseball nerd to enjoy the book.
For guest ideas, baseball stories or just to say hello, please email us at clubhousepocast@gmail.com
Seriously, go buy something from the Bergino Baseball Clubhouse. And visit the store the next time you are in NYC. When you stop in, make sure to mention the podcast to get a free bag tag with any purchase.
Subscribe to the show in iTunes. Leave us a five star review and leave a comment telling us what your favorite ballpark is. We will read our favorites on the show.
Follow the show on twitter @ClubhousePod
In 2013, Muneesh drove 17,000 miles in 95 days to watch a ball game at all 30 MLB stadiums. To read write-ups, see photos and hear interviews with fans at all 30 parks, please visit roundingthird.net
Email the show at clubhousepocast@gmail.com
Follow us @roundingthirdMJ and @AlbinoKid
Have an awesome week!